The stunning sunsets we see are many times not the ones we get :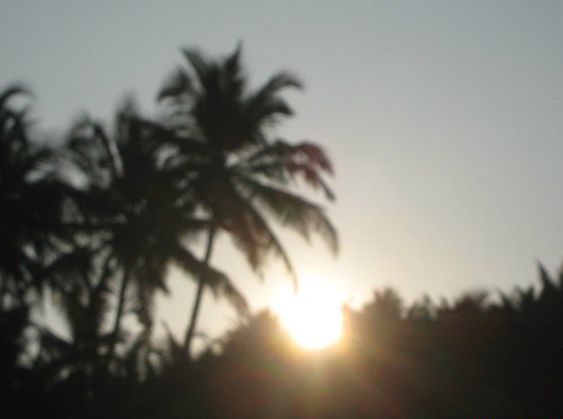 when we click them. To capture sunsets like the one below :
follow these tips :
1. If you have a point and shoot camera go into the menu and dig up the setting for 'sunset' usually under 'Scene settings' and OK it.
2. If using a DSLR camera set it to shoot in RAW as well as JPEG. This is because RAW images capture a lot of data which can then be manipulated in Photoshop.
3. Underexpose the image. This can be done by
shooting manually
and clicking with the exposure mark in the negative area. You can also do this by bracketing exposures.
4. Set the White Balance setting to 'Clouds'.
5. Increase the image saturation in post processing in Photoshop to bring out the beautiful colors of the sunset.
6. In the Canon DSLR 60D change the Mode Dial to Landscape Mode. Then press the 'Q' button at the back to bring up the Quick Control Scene. Choose 'Standard Setting'---->'Shoot by Ambience Selection'------>Select 'Vivid' and OK it. Then go to 'Shoot by Lighting or Scene Type' and select 'Sunset'.
Happy Shooting!